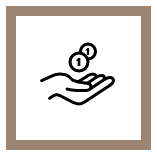 Masters of Arts provides professional e-commerce website development and design services. E-commerce websites allow you to both advertise your business on the Internet and sell products online.
Our e-commerce website design and development team is known to be dedicated, client-focused, and passionate about delivering the best possible e-commerce solution. Based on your individual requirements and goals, our team will realize your successful e-commerce solution: cost-effective, yet powerful.
You need an e-commerce solution? Just let us know!