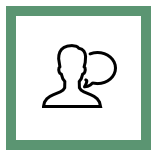 A social network helps sharing ideas, documents, and links among company members using the discussion forums, blogs, and wikis included in a network environment.
Masters of Arts will assist you in building your social networking solution, may it be a network limited to specific areas of interests or a general-purpose solution.
Rely on both our experience and our state-of-the-art technology when it comes to designing and developing your tailor-made social network applications.