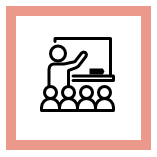 A Learning Management System (or LMS) is a software package enabling the management and delivery of learning content and resources to students. Most LMS are web-based to facilitate "anytime, anywhere" access to both learning content and administration.
Masters of Arts has the right tools to assist you in building an LMS solution. SharePoint LMS is a fully functional LMS based on the Microsoft Office SharePoint Server (MOSS 2007/WSS 3.0 or MOSS 2010/SharePoint Foundation) platform. The use of SharePoint LMS creates a familiar Microsoft environment where users feel at ease.
Please do not hesitate to discuss your requirements with one of our experts.